This site uses cookies to provide you with more responsive and personalized service and to collect certain information about your use of the site. You can change your cookie settings through your browser. If you continue without changing your settings, you agree to our use of cookies. See our Privacy Policy for more information.
Staff
Andrew Leuthold

Station Manager
---
Atlanta, Georgia, is Andrew's hometown, where he grew up in a pastor's home. After nearly a decade in the Traffic Department of WXIA-TV (11 Alive), he joined the Moody Broadcast Team at WAFS (AM 920) in Atlanta; first in a part-time basis as a weekend and "fill in" announcer, then full time as Production Director and eventually as host of the morning show. After the sale of WAFS, he spent 8 years at Faith Radio (a Moody affiliate) in Montgomery, Ala., as Operations Manager and Morning Show Host. Serving in Florida since 2012, Andrew and his wife, Miriam, enjoy spending time with their two children, Nathan and Abigail.
John Blok

Operations Director; Web Admin; Host of Music for Sunday
---
Originally from Ontario, Canada, John received his bachelor of arts in Communications from Moody Bible Institute. After working for Moody Radio in Chicago as technical producer for the morning program and host of Weekend Chicago, he joined the Florida team as a full-time announcer in 2007. Broadcast assignments have included travel to Peru, Haiti, the Dominican Republic, and Tuscaloosa, Ala. in response to the 2011 tornadoes.
Kate Bruington

Host of Kurt and Kate Mornings; Midday Host; Host of Music for Sunday
---
Originally from East Hartford, Conn., Kate brings years of TV and radio experience to Moody Radio. She attended Boston Conservatory of Music and traveled the country singing before entering into broadcasting. She is the mother of two wonderful daughters and is the grandmother of two of the most delightful grandkids on the planet. Kate's pastimes are reading and writing. She currently spends much of her free time writing a novel she hopes will get all of us thinking about our calling as Christians and the value of human life. Kate's favorite verse is Micah 6:8, "And what does the Lord require of you, to do justice, love mercy and walk humbly with your God."
Kurt Goff

Host of Kurt and Kate Mornings and host of Kurt and Kate Weekend
---
Kurt Goff, co-host of Kurt and Kate Mornings, is a broadcasting veteran with a pastor's heart. He is a graduate of Texas Christian University and has more than 30 years of experience anchoring television news and hosting a variety of radio programs around the country. Upbeat and encouraging, Kurt has a passion for connecting people to God. He and his wife, Liz, have two sons.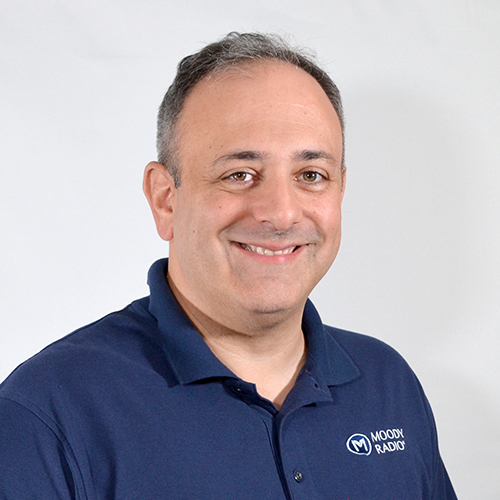 Marc Durkin

Producer of Kurt and Kate Mornings, Listener Engagement Coordinator
---
Marc was born in Massachusetts but spent 29 years in Minnesota before moving to Florida in July 2022. Having spent the early years of his career in TV news, Marc made the move to radio in 2016, serving as the producer of a program that examined the state of public education in Minnesota. Marc's broadcasting passion to help spread the Gospel of Jesus Christ was graciously answered when the Lord opened a door for him at Moody Radio Florida. He now serves as the producer of Kurt and Kate Mornings and is thrilled to help Moody Radio listeners take their next steps with Jesus. Marc's favorite bible verse is Proverbs 3:5-6, "Trust in the Lord with all your heart, and lean not on your own understanding; in all your ways acknowledge Him, and He will direct your paths." He and his wife, Carolyn, along with their two daughters, Hannah and Abigail, enjoy time at the pool or beach and spending time with the members of their local church plant.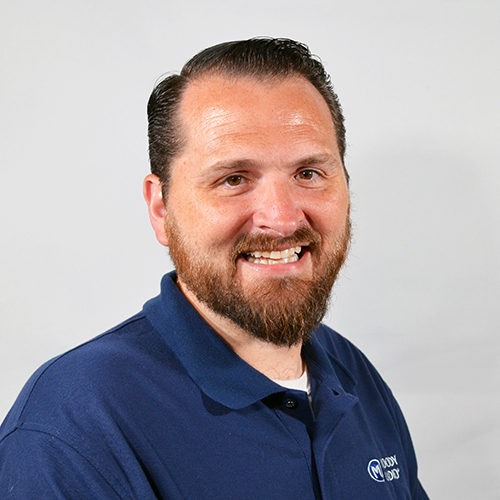 Josh Hayenga

Chief Engineer
---
Josh grew up in Rockford, Illinois. He's a graduate of Maranatha Baptist Bible College with a bachelor's degree in Biblical Studies. He has served as Outreach Pastor and Children's Pastor at Bible Baptist Church in Pinellas Park, FL; Assistant Pastor at Glen Iris Baptist Church in Birmingham, AL; Station Manager for WAY-TV; and was heavily involved with WGIB and WQEM radio. Josh, Lindsay, and daughter Ella, accepted the call to serve the Lord as Moody Radio Florida's Chief Engineer in July, 2019. Josh enjoys helping others, solving problems, and serving the Lord in his local church. Josh's goal is to grow where God has planted him and to be a blessing to those around him.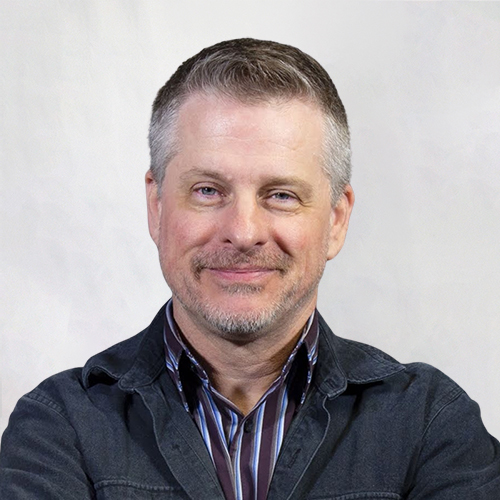 Larry Bukovey

Director of Promotions and Church Engagement
---
Larry was born and raised in Akron, Ohio and the surrounding areas. While serving as Youth Pastor at a local church, he was led to Lakeland, Florida, to attend Southeastern University, where he graduated with honors with a BA in Psychology. Over the ensuing decades, Larry worked as a Case Manager and then as a Program Supervisor managing two programs for at-risk youth and their families for the Florida Department of Juvenile Justice. He hopes to eventually attend graduate school/seminary as God leads. When not "on the job" Larry has been performing and teaching improvisational comedy (since 1999) and has been known to dabble in acting (film, TV, and local theater). He has been a huge fan of Moody Bible Institute and Moody Radio long before becoming an employee and is extremely grateful and honored to be a part of the Moody Radio Florida WKES family. Larry and his wife, Donna, have five children and three grandchildren, and loves to spend his time with family, friends, and exploring all that Florida has to offer.
Glen Schultz

Part-Time Announcer
---
Originally from Milwaukee, Wis., Glen came to Florida with his parents in 1968. He received his bachelor's degree from the University of South Florida in political science and has a secondary social science degree. Eight years later, the Lord opened the door to broadcast media in an on-air position with a fledgling talk station. He joined the Salem Communications team in Tampa before coming to Moody Radio in 2008. Glen now uses some of his time to both script & voice various voice-over projects. He and his wife, Holly, are now once again enjoying spending more time together as their two adult children are carving out their own life paths as they are led by the Lord.
Alan Winfield

Meteorologist
---
Alan received his bachelor's degree in meteorology from Penn State University and his master's degree from the University of Oklahoma, earning him the American Meteorological Seal. He started his TV career at the NBC affiliate in Tulsa, then went on to WTVR-TV in Richmond, Va.; KSTW in Seattle, Wash., and Bay News 9 in Tampa, Fla. He joined Moody Radio in April 2002. Alan also has a master of divinity degree from Trinity Theological Seminary. He serves as associate pastor at North Dunedin Baptist Church and is the author of Lord Of The Skies. Alan and his wife, Pam, have a son, Austin.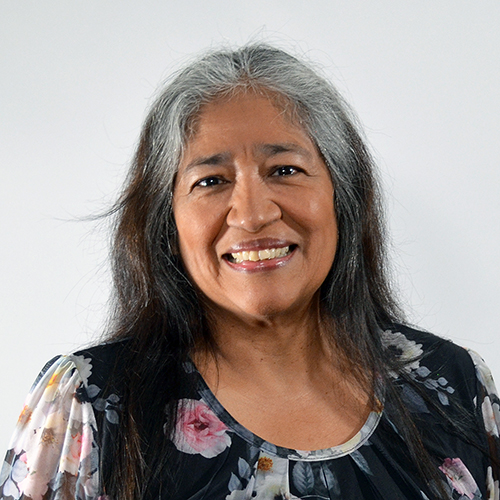 Cindy Hopp

Office Administrator
---
Cindy was born in Illinois, but raised in Port Huron, Michigan where she met her husband of almost 40 years now. Cindy and Tim have lived in beautiful Clearwater, Florida for their entire married lives and have three adult children, David, Daniel, Reina, and a beautiful daughter-in-law Becky who is married to David. Cindy is the granddaughter of an Assemblies of God minister. She has a bachelor's degree from the University of South Florida. In their spare time, Cindy and Tim love to relax at the beach and enjoy the sandy beaches, beautiful sunsets, and warm Gulf waters.
Ruth Dinwiddie

Office Assistant
---
Ruth Dinwiddie, a native of Cleveland, Ohio, began her career in Cleveland with Moody Radio at WCRF, where she created a 15-minute daily program for women which aired on more than 100 stations. She also worked for Moody Radio in Chicago for 21 years, then came to Florida in 1991 as an on-air personality with the afternoon program Along the Way. After 46 years, Ruth retired her full-time position but continues to work part-time as office support. Ruth holds a bachelor's degree in music from Shelton College and is a graduate of Moody Bible Institute, where she studied Sacred Music. She likes to travel and enjoys a good book.
Sallee Perry

Indoor/Outdoor Maintenance
---
Sallee has been taking wonderful care of the St. Petersburg studio and office areas plus the outdoor landscaping for decades. It's a joy to work in the environment she cultivates for us. When not leading a troop of Girl Scouts on adventures, she and her creative husband raise bees and harvest honey.