This site uses cookies to provide you with more responsive and personalized service and to collect certain information about your use of the site. You can change your cookie settings through your browser. If you continue without changing your settings, you agree to our use of cookies. See our Privacy Policy for more information.
Winnemucca, Nevada
Moody Radio signed on the Winnemucca Satellator on April 3, 2001, and serves the town of Winnemucca, Nevada. With a transmitter site at the top of the Winnemucca Mountain, many highway travelers on Interstate 80 and US Route 95 highways can tune into Moody Radio on 88.9 FM. Winnemucca Evangelical Christian Fellowship is the primary sponsor of Moody Radio's Satellator in Winnemucca, Nevada. Unique to this Moody Radio Satellator, the sponsorship covers all local operating costs including tower site rental and maintenance costs.

The desert city of Winnemucca, located more than a mile above sea level, has a history dating back to 1830 when it functioned as a stopping point for early western fur traders and trappers. Today, Winnemucca is the headquarters of the Winnemucca Indian Colony of Nevada. Many of Winnemucca's residents are employed by mining companies or by companies serving the mining industry. In addition to mining, Winnemucca is home to the world's largest potato dehydration plant. Nearby are fabulous hiking, hunting, and biking trails, as well as miles of ATV and off-road adventure trails. The city of Winnemucca maintains three city parks, an indoor and outdoor municipal swimming pool and a golf course.
---
Coverage Map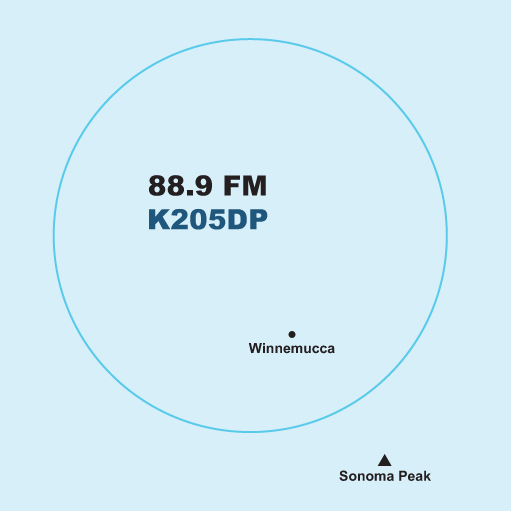 Download our App
Take Moody Radio or Radio Moody with you wherever you go!
● Hear your local station
● Stream your favorite programs
● Enjoy Christian music

Download the Moody Radio app from iTunes, or Google Play today!