Music Programs on Moody Radio
Celebration of Praise
Celebration of Praise is a weekly four-hour program that endeavors to bridge music divides and unite Christians in worship. Hosted by Roy Patterson, Celebration of Praise encourages listeners to remember that heaven will be a place of diverse worshipers from every tribe, nation and kind.
Host: Roy Patterson
Roy Patterson is a graduate of Moody Bible Institute and Trinity International University. He is the host of Celebration of Praise, Music for Sunday and Urban Praise. He is a pastor, praise and worship leader, arranger and vocalist. He has led praise and worship internationally and has a strong passion for biblical diversity. Roy served as a youth pastor for 10 years and has provided substance abuse counseling to youth and adults. In January 2011, Roy was appointed station manager for 90.1 FM Moody Radio in Chicago. He was recently appointed as the Special Assistant to the President of Moody Bible Institute for Community Relations. Roy has been married to his wife, Lynette, for over 30 years, and has three children.
Music for Saturday
Music for Saturday is a weekly four-hour program, hosted by Donna Leland, that encourages listeners to reflect on God's goodness through music and devotional thoughts.
Host: Donna Leland
Donna Leland came to know the Lord in 1982 through the ministry of Unshackled. Donna has been with Moody Radio since 1988, and is the host of Morning Praise and Evening Praise. Donna and her husband, Tom, have four children and live in Chicago, Illinois.
Music for Sunday
Music for Sunday is a weekly six-hour program, hosted by Effie Rolfe, that encourages listeners to reflect on God's goodness through music and devotional thoughts.
Host: Effie Rolfe
Effie Rolfe has been a radio personality for nearly three decades and is best known as the former host of the No. 1 Sunday morning gospel music show in Chicago. Before starting in radio, she briefly sang with Grammy Award-winning Rev. Milton Brunson & The Thompson Community Singers.


For over a decade Rolfe wrote a weekly column, Sounds of Inspiration, for a local community newspaper and launched a blog, Giving You the Gospel, which featured interviews with gospel music artists and various celebrities.

The Arkansas native has received numerous awards, including a Stellar Award for gospel announcer, as well as the Media Mogul and Gospel Trailblazer awards. Rolfe hosts events, speaks at churches and women's conferences, and is a self-published author.

Rolfe currently serves with Moody Radio as the program director for UrbanPraiseRadio.org. In 2014, this digital channel received a Stellar Award for Best Internet Gospel Music Station of the Year. Rolfe can be heard weekdays from 12 to 3 p.m. CT on Urban Praise, Saturdays on the Moody Radio network from 8 to 11 p.m. CT, and Music for Sunday from 2 to 5 p.m. CT on 90.1 FM Moody Radio (WMBI–FM).


Praise & Worship
Praise & Worship features uplifting Christian music—a mix of new and past favorites, great hymns of the faith, and praise anthems sung in churches across the globe. You will hear music from artists like Hillsong United, Chris Tomlin, Elevation Worship, Kari Jobe, Bethel Music, David Crowder, Jesus Culture, MercyMe, Gateway Worship, Michael W. Smith, Selah, and more. Lyrics that will speak to your soul and melodies you can sing along with.
Host: Jon Gauger
Jon Gauger has been with Moody Radio nearly three decades and works with special projects. In addition to being the announcer for Dr. Mark Jobe's weekly teaching program, Moody Presents, Jon is hosting and producing The Land and the Book. He writes and produces a weekly commentary, creates special documentaries, and has traveled to 30 countries covering stories for Moody Radio, or doing training work with international broadcasting partners. Jon is married to Diana, and they have two grown children-all of whom are Moody graduates. An avid photographer, videographer and reader, Jon also enjoys camping and freelance voice-over work, including audiobook projects.
Sunday Praise
Sunday Praise is a weekly three-hour program, hosted by John Hayden, that prepares listeners to worship Jesus in their respective Sunday services. This program helps listeners remember who they are in Christ, and focus on what is lasting and truly important.
Host: John Hayden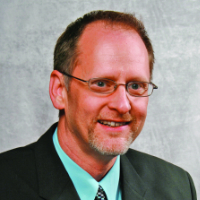 John Hayden is host for Sunday Praise heard on 225 Moody Radio owned and operated and affiliate stations in the United States and streamed around the world. Before Moody Radio, he served at other Midwest Christian radio stations in various capacities, including midday radio host, and in management and operational areas. John and his wife, Donna, have been married for 26 years and have a married daughter, Lindsey; a grown son, Jeff; and son Tanner, who is still at home. In his spare time John enjoys spending time with his family, throwing the football and playing catch with his son Tanner, and exploring new roads with his Kawasaki Vulcan 750.