This site uses cookies to provide you with more responsive and personalized service and to collect certain information about your use of the site. You can change your cookie settings through your browser. If you continue without changing your settings, you agree to our use of cookies. See our Privacy Policy for more information.
Thank you for visiting Today in the Word Radio website. This content now lives on the 24/7 preaching and teaching channel Proclaim Radio.

Listen and Connect today at:
www.proclaimradio.org
On your smart speaker by saying "Alexa, play Proclaim Radio from Moody Radio
Through your mobile device on the Moody Radio app
Thank you again and have a blessed day!
SUBSCRIBE TO UPLIFT!
Sign up to receive Moody Radio's monthly newsletter, delivered straight to your inbox! You'll get exclusive stories, helpful articles, and updates on what's happening at Moody Radio.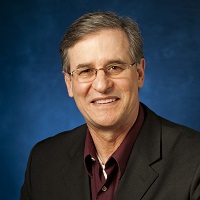 Phil Shappard
Phil Shappard is the National Operations Manager for Moody Radio in Chicago. He first started in radio ministry at Moody Radio station WDLM which is located in the Quad Cities area of Northwest Illinois in the early 1980s, then moving to radio station WMBI in 1983. Departing Moody Radio for a few years of education he returned to Moody Radio to oversee the Moody Radio Network national operations which, thirty years later, he still oversees. Phil's passion is the preservation of Moody Radio's rich radio heritage for future generations.
Today in the Word Radio
Today in the Word Radio features daily messages from the wide variety of pastors and evangelists who have spoken at Moody Bible Institute conferences and events over the years. The Moody Radio archives open timeless messages from many of the world's most gifted Bible teachers, including John MacArthur, Chuck Swindoll, Andy Stanley, Warren Wiersbe, Alistair Begg, Howard Hendricks, John Piper and many more. You will also hear classic messages from the late Vance Havner, E.V. Hill, A.W. Tozer and others, along with messages from past Moody presidents: William Culbertson, George Sweeting, Joseph Stowell and Michael Easley. Today in the Word Radio showcases biblical analysis, commentaries, Bible questions and answers, teaching segments from Moody classrooms and special features on God at work through Moody students, faculty and alumni.