Legacy Conference 2018
It's time to share a vision for Biblical grandparenting.
Grandparents have an amazing potential to spiritually influence their grandchildren. Yet, few churches offer ministries focused on grandparenting. It's no wonder grandparents can get caught up in the retirement culture and miss out on investing in the faith-life of their grandchildren.
Legacy Coalition is launching a national movement to impact the youngest generations through their families. This new ministry intends to share their vision by encouraging and equipping Christian grandparents, and their churches, with the goal of building a legacy of faith.
We invite you to join us as the Legacy Conference comes to the Quad Cities, with Larry Fowler and Josh Mulvihill, on Saturday, February 24th, 2018, from 9:00 a.m. to 3:00 p.m. The conference will be held at Edgewood Baptist Church in Rock Island, IL. Price is $35 per person. A Chick-Fil-A box lunch will be provided for the first 250 registrants who request it; cost for the box lunch is $5.
Jason Crosby
or call Moody Radio at (309) 234-5111 during normal business hours.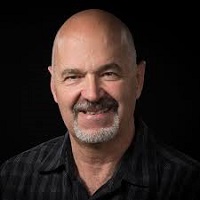 About Larry Fowler:
Larry Fowler is the founder of the Legacy Coalition. His vision for a national Grandparenting Ministry brought together a gifted team of Family, Children's, and Youth Ministry leaders to launch this movement of God. His 40 years plus of ministry include experience as youth pastor, part of the Awana staff as missionary, training staff, international director, and Executive Director of Training. More recently his role consisted of connecting with and coaching Children's Ministry leaders from megachurches across America. He has extensive international experience, training children's workers in 47 countries.
Larry has authored books on children's and family ministry, including the Rock Solid series and more recently, The Question Nobody Asks About Our Children. He is a regular main stage speaker and workshop presenter at conferences. In 2012, he was recognized for his lifetime of contribution to Children's Ministry in America by the International Network of Children's Ministry, with their national Legacy Award.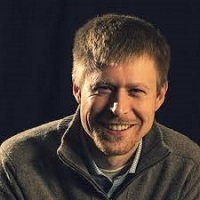 About Josh Mulvihill, PhD:
Josh Mulvihill is the Executive Director of Church and Family Ministry at Renewanation, has served as a pastor for nearly 20 years, is a founding member of the Legacy Coalition, and has a PhD in family ministry from the Southern Baptist Theological Seminary. Josh is married to Jen, and they have five children.
He is the author of Biblical Grandparenting, Rooted Kids curriculum, Preparing Children for Marriage, and editor of Equipping Grandparents.