This site uses cookies to provide you with more responsive and personalized service and to collect certain information about your use of the site. You can change your cookie settings through your browser. If you continue without changing your settings, you agree to our use of cookies. See our Privacy Policy for more information.
Help Celebrate 60 Years of Christian Radio!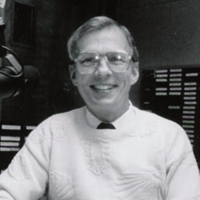 Moody Radio Cleveland has been helping listeners take that next step in their walk with Jesus Christ for 60 years. God has used many men and women over the decades, but one name is mentioned time and time again as a favorite. A morning companion, teacher of the scriptures and friend of all who listened to WCRF. Bob Devine retired in 2000 and went home to meet his Savior in 2013, but his legacy lives in the lives that he impacted through programs like The Clockwatcher and Storybook Room.
This month, we're offering you the opportunity to download a timeless series of Uncle Bob's Nature Corner. We're grateful for the rich history, years of life-changing ministry and partnership of friends like you.
Enjoy a few samples of Uncle Bob's Nature Corner!
When you provide your information during our special anniversary celebration, you can get an audio download of Nature Corner, Bob Devine's children's show, where he famously voiced everything from a redheaded woodpecker to the cold arctic wind, always expressing wonder for God's creation. You'll enjoy these special memories—great listening at home or in the car, perfect for children, grandchildren, and even adults.