February 18, 2023
Hour 1: Your Bible Questions
Each Saturday on Open Line, Bible teacher and professor Dr. Michael Rydelnik welcomes you to the Radio Kitchen Table to ask your Bible questions. He'll help us understand how to study God's Word better and teach us from the Scriptures. Join us this weekend with your questions.
Hour 2: Standing on Scripture
We base what we believe about God, Jesus Christ, and our faith on what the Bible says. To stand firm in our faith, we study the Scriptures. When you have questions about what you read, call Dr. Michael Rydelnik on Open Line. He'll show us how to support our faith based on what the Bible says. Join us this Saturday with your questions.
IN THIS EPISODE
Gregg Quiggle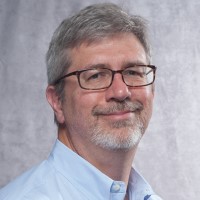 Gregg Quiggle
Dr. Gregg Quiggle is the D. L. Moody Professor of Historical Theology at Moody Theological Seminary. He is a contributing author in several books, including Proclaiming Jesus in Water, Bread, and Wine: The Place of Baptism and Communion in the Gospel and Nothing but the Blood: The Substitutionary Atonement of Christ. Gregg has a B.A. from Wheaton College and an M.A. from both Wheaton College Graduate School and Marquette University. His Ph.D. is from Open University.