March 10, 2023
Hour 1: Love Over Fear: A Best of Conversation with Dan White
When confronted with something or someone that scares us, author Dan White says that we usually respond in one of two ways, attack or avoid. In this best of Ken and Deb conversation, Dan explores a third way, love. Choosing to conquer fear and display love in action to our enemies has been the mark of Christ followers from the very beginning of the Church. Dan will give us the marching orders that Jesus set before us not to isolate or shun, but to step forward to love and serve others.
Hour 2: Fear and Faith: A Best Of Conversation with Trillia Newbell
Fear can paralyze our spirit, damage our relationships, and hinder our faith, but fear can be conquered! Author Trillia Newbell experienced fear's tight grip in her life and she's sharing her overcoming story with Ken and Deb in this encouraging conversation. Trillia will highlight women who have turned to the Lord with their fears and how God's Word and Jesus' example and presence have strengthened them and increased their faith.
IN THIS EPISODE
Dan White, Jr.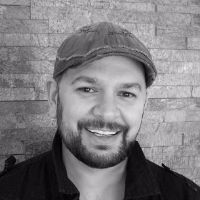 Dan White, Jr.
Dan White, Jr., coplanted Axiom, an International Christian Community in Syracuse, N.Y. He is also a strategist with the V3 Movement, coaching cohorts from around the country through a 9-month missional system. Dan is the author of Subterranean and coauthor of the award-winning The Church as Movement. He is married to Tonya, dad to Daniel and Ari, and can be found enjoying conversations at Salt City Coffee.
Trillia Newbell
Trillia Newbell
Trillia Newbell is the author of several books including 52 Weeks in the Word, A Great Cloud of Witnesses, Sacred Endurance, If God is For Us, Fear and Faith and the children's books The Big Wide Welcome, Creative God, Colorful Us, and God's Very Good Idea. When she isn't writing, she's encouraging and supporting other writers as an Acquisitions Director at Moody Publishers. Trillia is married to her best friend, Thern; they reside with their two children near Nashville, Tenn.