February 14, 2023
Hour 1: Love and Generosity: A Prepared Devotional Teaching with Pastor Doug Rowland
How are believers called to love? Pastor Doug Rowland takes us to the book of Acts this Valentine's Day to connect the dots between love and generosity. He will share with us how our understanding of the gospel and our love for others should be reflected in our living generous lives. Don't miss this opportunity to learn about what love does on Tuesday's devotional with Pastor Doug Rowland.
Hour 2: The 4 Habits of Joy-Filled Marriages: A Conversation with Chris Coursey
How is the 'joy" gap in your marriage? Chris Coursey knows the skills that make relationships work and says brain science reveals that "joy" is the key. If you're feeling less than joyful about your marriage, Chris gives us four habits to turn on the joy in your relationship. Begin this Valentine's Day with the resolve to shrink the joy gap in your marriage!
IN THIS EPISODE
Doug Rowland
Doug Rowland
Doug Rowland is the lead Pastor of Rock Island Bible Church. Doug and his wife Kristin have been married for 11 years and even since their dating years have been serving in ministry together. They moved to Rock Island to live out their calling as sent people to the West End neighborhood, helping to establish Rock Island Bible Church in 2018. Doug received his B.A. in History and Comparatives Religious Studies at Illinois Wesleyan University in 2006 and a Masters degree (MDiv) from Denver Seminary in 2009.
Chris Coursey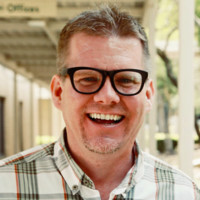 Chris Coursey
Chris Coursey is an ordained minister, pastoral counselor, published author, and international speaker. He and his wife, Jen, lead and design the THRIVE Training Program that uses brain-based exercises to train leaders, families, and communities in the 19 relational skills and the Immanuel Lifestyle. They are passionate about helping people acquire the skills to make relationships work.