September 23, 2022
Holy Hygge – Jamie Erickson
In Holy Hygge [HYOO-guh], author Jamie Erickson unites the popular Danish practice with the deep, theological truths of the gospel. She unpacks the seven tenets of hygge: hospitality, relationships, well-being, atmosphere, comfort, contentment, and rest. In addition, Erickson shows how the external veneer of a lifestyle can create a life-giving home only when placed under the hope of the gospel. Holy Hygge provides practical ideas for using hygge to gather people and introduce them to faith in Christ. Each chapter concludes with discussion questions, Scripture references, and a prayer.
https://jamieerickson.com/holy-hygge | https://www.moodypublishers.com/holy-hygge
IN THIS EPISODE
Jamie Erickson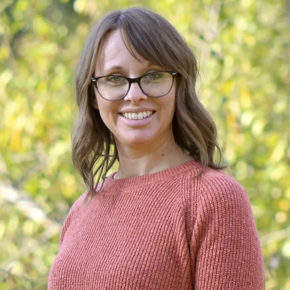 Jamie Erickson
After earning her Bachelor's degree in elementary education, working for the nation's leading homeschooling curriculum company, and teaching in a traditional classroom, Jamie Erickson had babies...lots of them...and decided to point her gaze towards home. When she's not curating memories, hoarding vintage books, or playing ringmaster to her own live-in circus of seven, she can be found writing, speaking, and trying to stay warm in the upper midwest.