November 17, 2021
Approaching the Almighty – Phil Shappard
Is there a holier moment than when a preacher steps into the pulpit and opens the Scriptures before the people of the Lord? A.W. Tozer certainly understood the gravity and sanctity of that moment. His pulpit prayers reflect the holy awe that he experienced as he stood before God and the gathered congregation.
Although Tozer fans are familiar with his writings and sermons, now for the first time, Approaching the Almighty collects the prayers that Tozer offered as he stepped into the pulpit to preach.
Phil Shappard, a former Moody Radio manager who remastered many audiotapes of A.W. Tozer's sermons, has collected and transcribed almost two hundred prayers that reveal the great preacher's intimate walk with God. Learn more and listen now, on-demand.
IN THIS EPISODE
Phil Shappard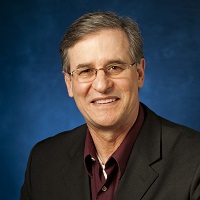 Phil Shappard
Phil Shappard, now retired, has most recently been the National Operations Manager for Moody Radio in Chicago. He first started in radio ministry at Moody Radio station WDLM which is located in the Quad Cities area of Northwest Illinois in the early 1980s, then moving to radio station WMBI in 1983. Departing Moody Radio for a few years of education he returned to Moody Radio to oversee the Moody Radio Network national operations which, thirty years later, he still oversaw. Phil's passion is the preservation of Moody Radio's rich radio heritage for future generations, including hundreds of recordings of A.W. Tozer.