June 16, 2021
Help Her Be Brave: Discover Your Place in the Pro-Life Movement – Amy Ford
What if we lived in a world where every woman with an unplanned pregnancy always felt empowered to choose life for her unborn baby? To create that kind of change, it'll take all of us. As the church, we can play a powerful role in making abortion unthinkable. We talk with Amy Ford about how you can discover your place in the pro-life movement. Resource from Moody Publishers: Help Her Be Brave: Discover Your Place in the Pro-Life Movement
Moody Radio is giving you the opportunity to win a Dad prize pack, including 2 books from Moody Publishers, a $50 gift card, and some other fun prizes to encourage them in their walk with Christ.
IN THIS EPISODE
Amy Ford
Amy Ford
Amy Ford is the President of Embrace Grace, Inc., a nonprofit organization formed for the purpose of providing curriculum and leadership support for churches nationwide to open their arms to young women with unplanned pregnancies. She is also the co-host of the Help Her Be Brave Podcast and the author of A Bump in Life: True Stories of Hope & Courage During an Unplanned Pregnancy.
Laurel Slade-Waggoner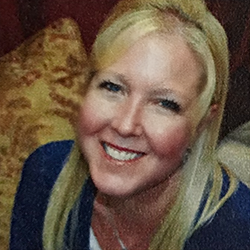 Laurel Slade-Waggoner
Laurel is a Board Certified Professional Christian Counselor, a Licensed Mental Health Counselor, and a Licensed Marriage and Family Therapist with the state of Florida. She provides counseling services for individuals, couples, and families. She combines biblical truth with the truths in the fields of mental health counseling and marriage and family therapy to help heal individuals and their relationships. She's the author of, Don't Let Their Crazy Make You Crazy: How to Stay Sane and Strong When the Narcissist in Your Life Is Trying to Control Or Abuse You.