June 09, 2021
Embracing Uncomfortable – Deborah Gorton
Every day we face a thousand choices between what is best and what is easier. And most of the time, we'll choose what's easier, which is why we so often feel frustrated, anxious, and disconnected. But when you learn to embrace the uncomfortable as the gateway to better things, everything changes.

Dr. Deb Gorton joins us for a conversation that very well may be a game-changer for you. She's the Gary Chapman Chair of Marriage, Family Ministry, and Therapy at Moody Theological Seminary and Graduate School in Chicago.
Resource from Moody Publishers: Embracing Uncomfortable: Facing Our Fears While Pursuing Our Purpose
Learn more about this month's helpful resources Tough Talks; and, celebrate 60 years of broadcasting with us! Learn more and Enter to Win a special souvenir prize pack.
IN THIS EPISODE
Dr. Deb Gorton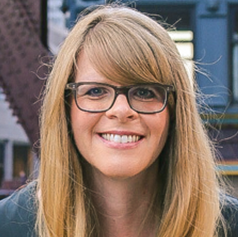 Dr. Deb Gorton
Dr. Deb Gorton directs the Clinical Mental Health Counseling program at Moody Theological Seminary, as well as the MTS Counseling Center. Author of Embracing Uncomfortable (Moody Publishers), she also serves as the Gary D. Chapman Chair of Marriage, Family Ministry, and Counseling of the Moody Bible Institute of Chicago. She is also the co-host of the Becoming Well podcast through Moody Radio where you can discover how the truth of God's Word intersects with your mental health and well-being. Dr. Gorton works as a change agent for individuals, organizations, and emerging leaders, helping them refine and embrace their purpose. She earned a PhD in Clinical Psychology from Fuller Graduate School of Psychology.