June 07, 2021
How Was Your Weekend? – Kurt, Andrew, and JB
Kate's away, so the guys did their best to start your Monday with a smile.
Celebrate 60 years of broadcasting with us! Learn more and enter to win a special souvenir prize pack.
IN THIS EPISODE
Josh Hayenga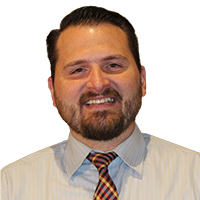 Josh Hayenga
Josh accepted the call to serve the Lord as Moody Radio Florida's Chief Engineer in July, 2019. Josh enjoys helping others, solving problems, and serving the Lord in his local church. Josh's goal is to grow where God has planted him and to be a blessing to those around him.