May 26, 2021
To Give or Not To Give – Relationship Wednesday
It's Relationship Wednesday with biblical counselor Laurel Slade-Waggoner filling in for Dr. David Clarke. Are you struggling with a challenge in a particular relationship today? Our phones are wide open: 888-777-6810. Plus, To give or not to give... that is the question. Do you ever wonder what to do when someone on the street asks you for money? As followers of Jesus, we're supposed to be generous people. Kurt shares a recent encounter with a man asking for money. How do you process this?
IN THIS EPISODE
Laurel Slade-Waggoner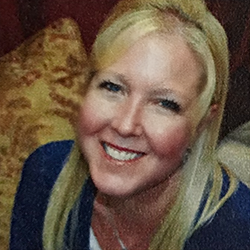 Laurel Slade-Waggoner
Laurel is a Board Certified Professional Christian Counselor, a Licensed Mental Health Counselor, and a Licensed Marriage and Family Therapist with the state of Florida. She provides counseling services for individuals, couples, and families. She combines biblical truth with the truths in the fields of mental health counseling and marriage and family therapy to help heal individuals and their relationships. She's the author of, Don't Let Their Crazy Make You Crazy: How to Stay Sane and Strong When the Narcissist in Your Life Is Trying to Control Or Abuse You.