May 11, 2021
Encouragement from Moody Bible Institute's Mark Jobe
What's Up Doc? The Doctor is in!! Dr. Mariana Girón from LifeChoices Family Medical joins us in the 7 am hour to answer your medical questions. 888-777-6810.
Pastor and author Dean Inserra is back with us to talk about the "new prosperity gospel" and "pop-Christianity" in the 8 am hour. Resource from Moody Publishers: Getting Over Yourself: Trading Believe-in-Yourself Religion for Christ-Centered Christianity
Plus, president of Moody Bible Institute and teacher on Bold Steps Dr. Mark Jobe drops by with some encouragement!
Coping with loss is one of life's greatest difficulties but it can also bring transformative growth to our lives. Loss can come in various forms such as the loss of a job, the death of a loved one, a prodigal child, or even our pre-pandemic lives. If you have experienced the pain of grief, Moody Radio is here to provide support and encouragement to you with helpful resources. God didn't intend for us to grieve alone! Life after Loss resources
IN THIS EPISODE
Dr. Mariana Girón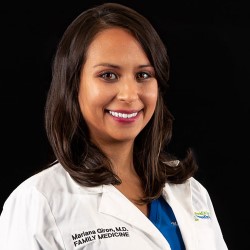 Dr. Mariana Girón
Dr. Girón is Medical Director at LifeChoices Family Medical in Lutz, Fla. She's a board-certified family medicine physician with an obstetrics fellowship. She grew up in Colombia and is fluent in Spanish. Dr. Girón received her undergraduate degree from Cornell University and her medical degree from the University of Pennsylvania. She went on to complete her residency and fellowship training at John Peter Smith Hospital in Fort Worth, TX.
Dean Inserra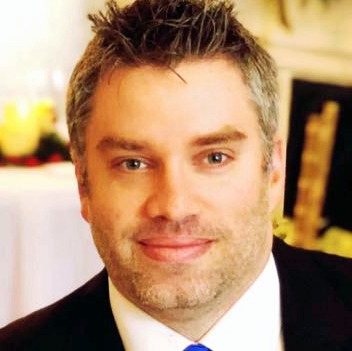 Dean Inserra
Dean Inserra is the founding and lead pastor of CITYCHURCH, where he leads the vision and preaching in Tallahassee, Fla. He holds a MA in Theological Studies from Midwestern Baptist Theological Seminary and is pursuing a D.Min from Southern Seminary. Dean is an advisory member of the Ethics and Religious Liberty Commission's Leadership Council with the Southern Baptist Convention and is also a member of Baptist 21.
Dr. Mark Jobe
Dr. Mark Jobe
Dr. Mark Jobe is Moody Bible Institute's 10th president. For over 30 years, Dr. Jobe has served as the lead and founding pastor of New Life Community Church in Chicago. He is also the founder of New Life Centers, an organization focused on helping youth in underserved areas of Chicago. He is the author of Unstuck: Out of Your Cave and Into Your Call (Moody Publishers) and the host of Bold Steps, a program heard on Moody Radio. He holds a master's degree from Moody Theological Seminary and a doctorate from Bakke Graduate University.