This site uses cookies to provide you with more responsive and personalized service and to collect certain information about your use of the site. You can change your cookie settings through your browser. If you continue without changing your settings, you agree to our use of cookies. See our Privacy Policy for more information.
April 02, 2021
IN THIS EPISODE
Dr. Stephen Rummage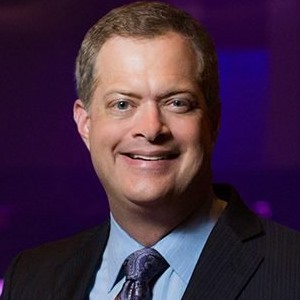 Dr. Stephen Rummage
Dr. Rummage serves as senior pastor of Quail Springs Baptist Church in Oklahoma City. He previously pastored at Bell Shoals Church in Brandon, Florida, and has served on the faculties of Southeastern and New Orleans Baptist Theological Seminaries.
Moving Forward is the listener-supported radio ministry of Dr. Stephen Rummage. Listen weeknights at 8 ET and Sunday mornings at 6:30 ET on Moody Radio Florida.
Dr. Jim Denison
Dr. Jim Denison
He is the co-founder and Chief Vision Officer of the Denison Forum, a Dallas-based nonprofit that comments on current issues through a biblical lens. Every weekday morning, his Daily Article email newsletter reaches more than 240,000 readers. He is the author of multiple books, including Bright Hope for Tomorrow: How Jesus' Parables Illuminate Our Darkest Days, Respectfully, I Disagree: How to Be a Civil Person in an Uncivil Time, and the Biblical Insight to Tough Questions series. Dr. Denison has taught on the philosophy of religion and apologetics at several seminaries. His residencies and fellowships include Resident Scholar for Ethics with Baylor Scott & White Health, Senior Fellow with the 21st Century Wilberforce Initiative, and Senior Fellow for Cultural Studies at Dallas Baptist University's Institute for Global Engagement. Jim and his wife, Janet, live in Dallas, Texas. They have two sons and four grandchildren.
Daniel Darling
Daniel Darling
Daniel Darling is the Senior VP for Communications at National Religious Broadcasters (NRB) and served for six years as VP of Communications for the Ethics and Religious Liberty Commission. Dan is the author of nine books, including The Original Jesus, The Dignity Revolution, and the bestselling The Characters of Christmas. Dan's work has been featured in outlets such as USA Today, Washington Post, National Review, and Christianity Today. He and his wife Angela have four children. They attend Green Hill Church in Mt. Juliet, Tenn., where Dan serves as Pastor of Teaching and Discipleship.
Kurt Goff
Kurt Goff, co-host of Kurt and Kate Mornings, is a broadcasting veteran with a pastor's heart. He is a graduate of Texas Christian University and has more than 30 years of experience anchoring television news and hosting a variety of radio programs around the country. Upbeat and encouraging, Kurt has a passion for connecting people to God. He and his wife, Liz, have two sons.
Kate Bruington
Kate Bruington is the co-host of Kurt and Kate Mornings, Midday host, and can also be heard on Music for Sunday. Originally from East Hartford, Conn., Kate brings years of TV and radio experience to Moody Radio in Florida. She attended Boston Conservatory of Music and traveled the country singing before entering the broadcasting field. Kate's pastimes are reading and writing, and she currently spends much of her free time writing a novel. She has two daughters and two grandchildren.
Kurt and Kate Mornings
Join Kurt Goff and Kate Bruington for encouraging conversation, the latest news, weather and traffic updates, and the opportunity to join the conversation weekday mornings from 6 to 9 on Moody Radio Florida.