March 31, 2021
1: Relationship Wednesday with Dr. David Clarke
It's Relationship Wednesday with Dr. David Clarke. Dave has some words of guidance and encouragement for you this morning. Are you struggling with a challenge in a particular relationship today? Call us at 1-888-777-6810.
2: Holy Week – Moving Forward with Dr. Stephen Rummage
As we walk through Holy Week leading up to Good Friday and then Easter Sunday, there's so much to think about, to meditate on. We've invited our good friend from the Moving Forward radio broadcast (weeknights at 8 pm ET on Moody Radio Florida) to be with us. Of course, we're talking about Dr. Stephen Rummage!
IN THIS EPISODE
Dr. David E. Clarke
Dr. David E. Clarke
Dr. David Clarke is a Christian psychologist, speaker, and the author of a dozen books, including Honey, We Need to Talk and Men Are Clams, Women Are Crowbars. A graduate of Dallas Theological Seminary, Western Conservative Baptist Seminary, and Point Loma College, he has been in full-time private practice for over 30 years. He lives in Tampa, Florida.
Dr. Stephen Rummage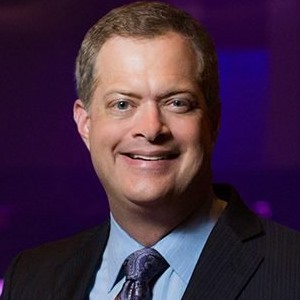 Dr. Stephen Rummage
Dr. Rummage serves as senior pastor of Quail Springs Baptist Church in Oklahoma City. He previously pastored at Bell Shoals Church in Brandon, Florida, and has served on the faculties of Southeastern and New Orleans Baptist Theological Seminaries.
Moving Forward is the listener-supported radio ministry of Dr. Stephen Rummage. Listen weeknights at 8 ET and Sunday mornings at 6:30 ET on Moody Radio Florida.