February 19, 2021
Technical Difficulties | Mars Audio
NASA's Perseverance Mars Rover landed safely on the Red Planet carrying two microphones — the first ever sent to the planet — to listen to Martian sounds, such as wind and the crunch of rover wheels rolling across the surface.
Meanwhile, this morning we had some 'technical difficulties' with our audio from Studio B! 😂
IN THIS EPISODE
John Blok | Senior Announcer/Operator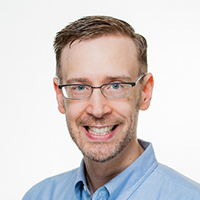 John Blok | Senior Announcer/Operator
Originally from Ontario, Canada, John received his bachelor of arts in Communications from Moody Bible Institute. After working for Moody Radio in Chicago as senior technical producer for the morning program and host of Weekend Chicago, he joined the Florida team as a full-time announcer in 2007. Broadcast assignments have included travel to Peru, Haiti, the Dominican Republic, and Tuscaloosa, Ala. in response to the 2011 tornadoes.