January 27, 2021
Relationship Wednesday with Dr. David Clarke
It's Relationship Wednesday with Dr. David Clarke. Are you struggling with a challenge in a particular relationship today? Our phones are wide open: 888-777-6810.
Founder's Week is the best time of the year at Moody Bible Institute! It's still the nation's oldest and largest free Bible conference, and it still offers a refreshing week of spiritual renewal with outstanding Bible teachers. This year it's going virtual. The Theme: Waymaker. The dates: February 2-5. We're giving you a preview all week long. In the 8 am hour, Emanuel Padilla from Moody Bible Institute joins us with his preview.
Plus, from looking outwardly to please others to looking inwardly to define ourselves, we constantly try to cultivate or construct our identities. But guided by the whims of culture or the faulty advice of tradition, we often find identity collapses when life falls apart or change threatens that fragile structure. Is it possible to discover an identity bolstered with unassailable confidence, strengthened for the challenges of life rather than destroyed by them, and free from the whims of cultural pressure? Yes! It is an identity received, not achieved—an identity established in the gospel. Pastor Cary Schmidt's new book Stop Trying tackles all of this. He stops by to chat about it at 8:30 am.
IN THIS EPISODE
Dr. David E. Clarke
Dr. David E. Clarke
Dr. David Clarke is a Christian psychologist, speaker, and the author of a dozen books, including Honey, We Need to Talk and Men Are Clams, Women Are Crowbars. A graduate of Dallas Theological Seminary, Western Conservative Baptist Seminary, and Point Loma College, he has been in full-time private practice for over 30 years. He lives in Tampa, Florida.
Emanuel Padilla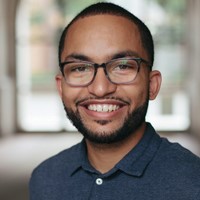 Emanuel Padilla
Emanuel Padilla is a professor and program head of the B.S. Integrated Ministry Studies program at Moody Bible Institute. He is also director of World Outspoken, a ministry dedicated to training, consulting, and equipping the church for culture-making.
Cary Schmidt
Cary Schmidt
Cary Schmidt serves as the Senior Pastor of Emmanuel Baptist Church in Newington, Conn. He and his wife, Dana, have been blessed with three children, three grandchildren, and have enjoyed thirty years of marriage and ministry together. Cary's passion is to love God, love his family and church family, develop spiritual leaders, and point people to Jesus Christ—through teaching, preaching, and writing. He has authored more than a dozen books and hosts the Leading in the Gospel podcast.