November 24, 2020
The Pilgrims with Gregg Quiggle
Our good friend Dr. John Coppes joins us in the 7 am hour to answer your medical questions. He's Associate Director of Medical Education International, a ministry of Christian Medical & Dental Associations.
Plus, who were the Pilgrims? Why is their story so important for us as believers? As we head into Thanksgiving, we've invited Dr. Gregg Quiggle to be with us from Moody Bible Institute to answer that question.
IN THIS EPISODE
Dr. Gregg Quiggle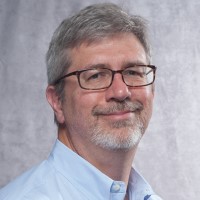 Dr. Gregg Quiggle
Gregg Quiggle is the D. L. Moody Professor of Theology and Dean of Study Abroad Programs at the Moody Bible Institute. He is a contributing author in several books, including Proclaiming Jesus in Water, Bread, and Wine: The Place of Baptism and Communion in the Gospel and Nothing but the Blood: The Substitutionary Atonement of Christ. Greg has a B.A. from Wheaton College and an M.A. from both Wheaton College Graduate School and Marquette University. His Ph.D. is from Open University.