October 28, 2020
Church History with Gregg Quiggle
It's Relationship Wednesday with Dr. David Clarke. Be sure to check out his brand new devotional book The Secret to Becoming Soulmates. Of course, he'll be taking your questions too! Are you struggling with a challenge in a particular relationship today? Our phones are wide open: 888-777-6810.
Plus, Moody Bible Institute's Dr. Gregg Quiggle joins us to talk about Reformation Day.
IN THIS EPISODE
Dr. Gregg Quiggle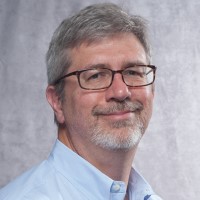 Dr. Gregg Quiggle
Gregg Quiggle is the D. L. Moody Professor of Theology and Dean of Study Abroad Programs at the Moody Bible Institute. He is a contributing author in several books, including Proclaiming Jesus in Water, Bread, and Wine: The Place of Baptism and Communion in the Gospel and Nothing but the Blood: The Substitutionary Atonement of Christ. Greg has a B.A. from Wheaton College and an M.A. from both Wheaton College Graduate School and Marquette University. His Ph.D. is from Open University.