October 15, 2020
Bless Your Pastor with Brian Kluth
October is Pastor Appreciation Month.
So, here's a shout-out to pastors of churches large and small!!
Maybe you're wondering how you can show your pastor how much he means to you.
Have you heard about the Bless Your Pastor movement?
This group of believers empowers congregations to think creatively about how to care for their pastors.
Author and National Spokesman for "Bless Your Pastor" Brian Kluth joins us with some great suggestions to honor those who faithfully lead and teach the Word of God.
IN THIS EPISODE
Brian Kluth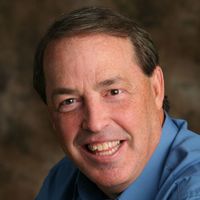 Brian Kluth
Pastor Brian Kluth is a Christian speaker and writer on generosity, God's provisions, and legacy living. His books and materials have over 650,000 copies in print and have been translated into over 40 languages. In 2009, he was called and commissioned by his church to become a Generosity Minister-at-Large to the world. His wife Sandi passed away after an 8-year cancer journey. He remarried a Christian woman whose spouse also had passed away. They make their home in Denver and have four young adult children.