October 13, 2020
How to Pray in a Crisis
Uncertain times. It's been such a challenging year and we're not out of the woods yet. Whatever name it has on it.. when a crisis hits we need to know how to pray! Our friend Daniel Henderson drops by to point us in the right direction.
Resource from Moody Publishers:
How to Pray in a Crisis: A 4-Step Guide to Renewal
---
Plus, for some, praying that God's will would be done is force of habit; they've heard it said by other people on so many occasions that they adopt it without much thought. For others, it can be something of a cop-out, an escape clause. You pray for something really important, something you really care about, but you:
○ suspect that it's beyond God's capacity to handle, or
○ think God may not be particularly interested, or
○ doubt that you have sufficient faith for your prayers to actually do
So you tack "if it is your will" onto the end of your prayer. That way, when the thing you're praying for doesn't happen—because you suspect it won't—you don't feel too bad about things. Stephen Liggins is a pastor in Australia. We ran across an article he wrote about this and invited him to join us in the 8 am hour. Article: "Your will be done": Powerful, not Pathetic
IN THIS EPISODE
Daniel Henderson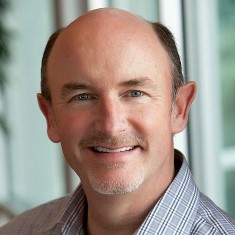 Daniel Henderson
As a senior pastor for over two decades, Daniel Henderson brought prayer-based revitalization to numerous churches. Now, as the President of Strategic Renewal, Daniel is dedicating his full-time efforts to help congregations across the country and world experience renewal. He has authored numerous books on biblical leadership and prayer including, Old Paths, New Power; Transforming Prayer: How Everything Changes When You Seek God's Face; and Glorious Finish: Keeping Your Eye on the Prize of Eternity in a Time of Pastoral Failings.