September 23, 2020
What Now? with Mark Jobe
It's Relationship Wednesday with Dr. David Clarke. Are you struggling with a challenge in a particular relationship today? Our phones are wide open: 1-888-777-6810.
Plus, any mom who has tried to create a godly home for her family knows it doesn't happen automatically. Through books, blogs, and Instagram accounts, culture asserts that good moms must follow certain standards and abide by certain rules if she wants what's best for her children. She must do everything she can—and she must do it all just right. Following the suggested steps and recommended rules may seem best, but what if we're missing the point? Maggie Combs joins the conversation in the 8 am hour.
Resource from Moody Publishers:
Motherhood Without All the Rules: Trading Stressful Standards for Gospel Truths
And, Moody Bible Institute President Mark Jobe joins us with some helpful tips from his new booklet, What Now?: How to Move into Your Next Season. It's for anyone who wants to emerge from stagnation and envision what could be best for their next season of life.
IN THIS EPISODE
Dr. David E. Clarke
Dr. David E. Clarke
Dr. David Clarke is a Christian psychologist, speaker, and the author of a dozen books, including Honey, We Need to Talk and Men Are Clams, Women Are Crowbars. A graduate of Dallas Theological Seminary, Western Conservative Baptist Seminary, and Point Loma College, he has been in full-time private practice for over 30 years. He lives in Tampa, Florida.
Maggie Combs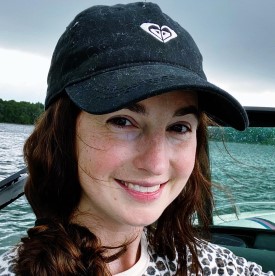 Maggie Combs
Maggie Combs is a wife, mom of three busy boys, writer, and speaker. When motherhood overwhelmed her, God drew her closer to Himself through the writing of her first book, Unsupermommy: Release Expectations, Embrace Imperfection, and Connect to God's Superpower. You may have seen her before at The Gospel Coalition, Risen Motherhood, Revive Our Hearts True Woman Blog, The Journeywomen Podcast, and more.
Dr. Mark Jobe
Dr. Mark Jobe
Dr. Mark Jobe is Moody Bible Institute's 10th president. For over 30 years, Dr. Jobe has served as the lead and founding pastor of New Life Community Church in Chicago. He is also the founder of New Life Centers, an organization focused on helping youth in underserved areas of Chicago. He is the author of Unstuck: Out of Your Cave and Into Your Call (Moody Publishers) and the host of Bold Steps, a program heard on Moody Radio. He holds a master's degree from Moody Theological Seminary and a doctorate from Bakke Graduate University.