September 17, 2020
Addiction Crisis / For a Time We Cannot See with Crawford Loritts
With the COVID-19 pandemic, the increased stress and anxiety have led to a skyrocketing number of people turning to destructive self-medication instead of to their Creator for comfort. God is in the business of redeeming the lost and restoring hope to those in despair. Pastor Ron Smedley of Mission Recovery joins us for an important conversation. Resource: Recovery Sunday (September 27)
---
Transitions. Life is full of them! As God leads we follow. Case in point:
Pastor and author Crawford Loritts recently announced that he'll be stepping down as Senior Pastor at Fellowship Bible Church in Georgia. We've invited him to chat with us about how the Lord led him to make this pretty big decision. If you're looking for Godly advice about God's calling on your life.. don't miss this! Especially if you sense a time of transition is at hand.
Moody Publishers resource:
For a Time We Cannot See: Living Today In Light of Heaven
IN THIS EPISODE
Crawford Loritts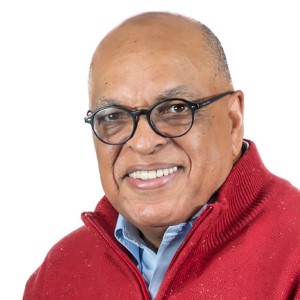 Crawford Loritts
Dr. Crawford Loritts is a nationally known Bible speaker, author and senior pastor of Fellowship Bible Church in Roswell, Ga. In addition to a bachelor of science degree, Crawford has been honored with a Doctor of Divinity from Biola University, a Doctor of Sacred Theology from Philadelphia College of the Bible, a Doctor of Letters from Trinity International University, and a Doctor of Divinity from Moody Bible Institute. Crawford and his wife, Karen, have four children and live in Georgia.