September 15, 2020
The High Stakes of a Hard Heart with Jen Oshman
You know what's terrifying? A hard heart. I harden my heart many times a day when I say to myself, "I should apologize, but I don't want to. I should get off my phone, but this is interesting. I should pray, but this sugar will give quicker relief. I should go help, but I'm busy." Those may not seem like "biggies," but that's where the biggies start. Author Jen Oshman joins us to chat a bit about this and her new book Enough About Me: Finding Lasting Joy in the Age of Self.
Plus, has the World Confused Evil with Righteousness?
When sin is disguised as virtue, the path to cultivating righteousness becomes impossible. Such is the challenge Christians face in the modern age. Not long ago, most people would agree that the seven deadly sins are in fact deadly. But ask them today, and you'll hear a different answer. Our friend Dr. John Koessler drops by to chat about this in the 8 am hour.
IN THIS EPISODE
Dr. John Koessler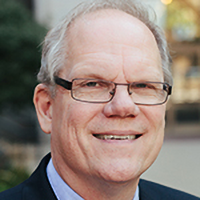 Dr. John Koessler
Dr. John Koessler is faculty emeritus of pastoral studies at Moody Bible Institute in Chicago, where he served as professor of applied theology and church ministry for 25 years. He is the author of several books, including All Together Different (with J. Brian Tucker), The Surprising Grace of Disappointment, A Stranger in the House of God, and True Discipleship: The Art of Following Jesus. He is a contributing author to the Moody Bible Commentary and also serves as a contributing editor for Moody Bible Institute's publication Today in the Word, where you can read his monthly "Theology Matters" column. He and his wife, Jane, have two sons.