September 01, 2020
Open the Bible in 30 Days with Colin Smith
Pastor Colin Smith joins us from Unlocking the Bible in the 7 am ET hour. We're talking about—what else—the Bible! And some other cool stuff as well. Food for your soul. Don't miss it!
Resource from Moody Publishers:
OPEN THE BIBLE IN 30 DAYS (TEN KEYS UNLOCKING THE BIBLE)
Companion website: openthebible.org
Kurt mentioned: Six Short Rules for Young Believers From Brownlow North
Plus, a great hero of the Faith:
Elisabeth Elliot was a young missionary in Ecuador when members of a violent Amazonian tribe savagely speared her husband Jim and his four colleagues. Incredibly, prayerfully, Elisabeth took her toddler daughter, snakebite kit, Bible, and journal . . . and lived in the jungle with the Stone-Age people who killed her husband. Compelled by her friendship and forgiveness, many came to faith in Jesus. This courageous, no-nonsense Christian went on to write dozens of books, host a long-running radio show, and speak at conferences all over the world. Author Ellen Vaughn has written a brand new book about Elizabeth: Becoming Elisabeth Elliot. Ellen joins us in the 8 am ET hour to share a bit of her journey. You'll be inspired and challenged.
IN THIS EPISODE
Colin Smith
Colin Smith
Colin S. Smith is senior pastor of The Orchard, a multi-campus church in the Northwest Suburbs of Chicago. More widely, Colin is the teacher on the daily radio program, Unlocking the Bible. Colin was born and raised in Edinburgh, Scotland. He met his wife Karen while studying at London Bible College and later ministered at the Enfield Evangelical Free Church in north London. The Smiths now live in the Chicago area and have two grown children and three grandchildren.
Ellen Vaughn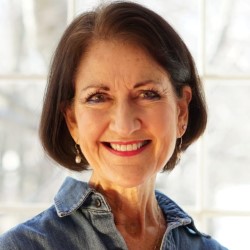 Ellen Vaughn
Ellen Vaughn is a New York Times bestselling author and speaker who has written or co-written 23 books. Former vice president of executive communications at Prison Fellowship, she collaborated with the late Chuck Colson on a number of his seminal works. She speaks at conferences, often travels to interview Christ-followers in hostile parts of the world, and serves on the board of directors for ICM, the global church developer. With degrees from Georgetown University and the University of Richmond, Ellen lives in northern Virginia with husband Lee, a regional pastor for McLean Bible Church, a daughter and two grandchildren, and one clueless dog.