August 12, 2020
Relationship Wednesday
It's Relationship Wednesday with Dr. David Clarke. Are you struggling with a challenge in a particular relationship today? Our phones are wide open: 888-777-6810.
Plus: the unpredictable, unprecedented repercussions of the COVID-19 pandemic have upset nearly every facet of life. For many, the hope of returning to "normal" has slowly given way to fear of the unknown. To cling to what's certain in a time of uncertainty, to find peace when anxiety abounds, look to the Psalms. Becky Harling joins us to talk about that.
IN THIS EPISODE
Dr. David E. Clarke
Dr. David E. Clarke
Dr. David Clarke is a Christian psychologist, speaker, and the author of a dozen books, including Honey, We Need to Talk and Men Are Clams, Women Are Crowbars. A graduate of Dallas Theological Seminary, Western Conservative Baptist Seminary, and Point Loma College, he has been in full-time private practice for over 30 years. He lives in Tampa, Florida.
Becky Harling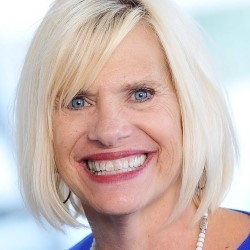 Becky Harling
Becky Harling holds a degree in Biblical Literature and is a sought-after speaker and Bible teacher at women's conferences. Becky is a gifted communicator with a passion for helping women find life transformation through Jesus. She is the author of several books including Rewriting Your Emotional Script and The 30 Day Praise Challenge. Becky and her husband, Steve, minister throughout the world in his role as president of the global ministry, Reach Beyond.