July 18, 2020
Kurt and Kate Weekend
This Saturday morning we share some highlights from the week:
IN THIS EPISODE
Dr. Bradley Baurain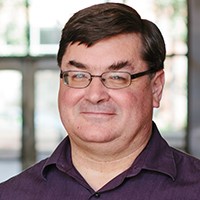 Dr. Bradley Baurain
Brad Baurain is an associate professor at Moody Bible Institute and Moody Theological Seminary. He currently leads the TESOL programs at Moody Bible Institute in Chicago. He is the author of Religious Faith and Teacher Knowledge in English Language Teaching, co-editor of the International Journal of Christianity and English Language Teaching, and writes devotional studies for Moody's Today in the Word.
Deborah Barr
Deborah Barr
Debbie Barr is a writer, speaker, and health educator. Earning dual degrees in journalism and health, she is a Master Certified Health Education Specialist, working in health promotion, Alzheimer's disease, health literacy, wellness, and Christian growth. She is the author or co-author of numerous books including Keeping Love Alive as Memories Fade, Grace for the Unexpected Journey, and Strength for the Cancer Journey.