June 12, 2020
Behind the Badge with Adam Davis
So what about our current unrest and law enforcement? We've seen police and sheriff's officials across the country kneeling in solidarity with protesters as thousands of demonstrators across the United States took to the streets to protest the death of George Floyd, who died in the custody of Minneapolis police on Memorial Day. Although scenes of violent riots and looting have permeated cities throughout America, there have been powerful moments that have united people together in prayer and peace. But talk of defunding police departments in cities all across the country continues. It's a tough time to be a cop. Adam Davis is a follower of Jesus and a former law enforcement officer. He shares some powerful insights from behind the badge this morning as he joins the conversation.
Plus, one of the leading evangelical voices on racial reconciliation, Dr. John Perkins, spends some time with us this morning; and our friend Dr. John Koessler drops by to talk about Dangerous Virtues: How to Follow Jesus When Evil Masquerades as Good.
IN THIS EPISODE
Adam Davis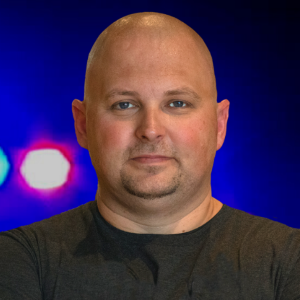 Adam Davis
Adam Davis is an author, motivational speaker, and former law enforcement officer. His story is one that reveals pain many hide, and addresses the topics many avoid. Adam shares his experiences of sexual assault, substance abuse, mental illness, and law enforcement. Adam is known for his work on Behind the Badge: 365 Daily Devotions for Law Enforcement, Bulletproof Marriage: a 90-Day Devotional, and On Spiritual Combat: 30 Missions for Victorious Warfare.
John M. Perkins
John M. Perkins
Dr. John M. Perkins is the founder and president emeritus of the John and Vera Mae Perkins Foundation and co-founder of Christian Community Development Association. He has served in advisory roles under five U.S. presidents, is one of the leading evangelical voices of the American civil rights movement, and is an author and international speaker on issues of reconciliation, leadership, and community development. For his tireless work, he has received 14 honorary doctorates and in 2004 he partnered with Seattle Pacific University to launch the campus-based John Perkins Center for Reconciliation, Leadership Training, and Community Development.
Dr. John Koessler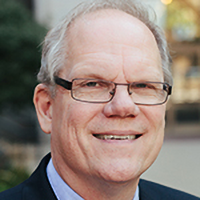 Dr. John Koessler
Dr. John Koessler is faculty emeritus of pastoral studies at Moody Bible Institute in Chicago, where he served as professor of applied theology and church ministry for 25 years. He is the author of several books, including All Together Different (with J. Brian Tucker), The Surprising Grace of Disappointment, A Stranger in the House of God, and True Discipleship: The Art of Following Jesus. He is a contributing author to the Moody Bible Commentary and also serves as a contributing editor for Moody Bible Institute's publication Today in the Word, where you can read his monthly "Theology Matters" column. He and his wife, Jane, have two sons.