June 05, 2020
Letters Across the Divide
We as the Church need to be in the conversation about interracial reconciliation. What we're facing in our country right now is setting the stage for what might be the moment we've been waiting for. The death of George Floyd may be the flashpoint... but lasting change comes through both conversation and action. Dr. David Anderson wrote a book several years ago that speaks powerfully into our moment. It's called Letters Across the Divide: Two Friends Explore Racism, Friendship, and Faith. It's about a black minister and a white businessman who candidly discuss the obstacles, stereotypes, and sins that inhibit interracial reconciliation.
IN THIS EPISODE
Dr. David A. Anderson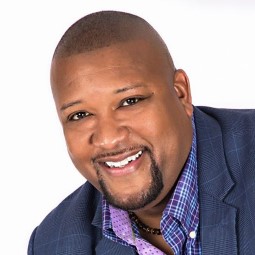 Dr. David A. Anderson
David Anderson is the senior pastor of Bridgeway Community Church, a multicultural congregation located in Columbia, Maryland. He is president of a consulting and resource organization called the BridgeLeader Network, with a focus on building bridges across the deep divides of race, faith, culture, and wealth. David received his bachelor's and master's degrees from Moody Bible Institute and was the first African American to be student body president at Moody Bible Institute. He earned his Doctor of Philosophy degree in 2001 from Oxford Graduate School's American Centre for Religion and Society Studies in the US, while studying and defending his essays at Oxford University in England. On completing his undergraduate degree at Moody, David served as a pastoral intern at Willow Creek Community Church for two years, after which he planted Bridgeway Community Church with the help of a few core people. David has also served as the president of the Moody Bible Institute Alumni Board.