June 04, 2020
Revelation and Our Moment
The Riots and protests. Racial tensions in light of the death of George Floyd in Minneapolis. Civil unrest on steroids. And this is all in the midst of the COVID-19 pandemic. What role might these things play when it comes to God's Prophetic Calendar? Can we look to the Book of Revelation for some clues? How about the Old Testament Book of Daniel? Dr. Mark Hitchcock is back with us to take a deep dive into all of this.
Plus, our good friend Arthur Keeley from McGregor Baptist Church in Fort Myers shares some important thoughts that we think you need to hear as we all process what's happening in our current moment in history. How can the Church lead the change that needs to happen?
IN THIS EPISODE
Arthur Keeley
Arthur Keeley
Arthur Keeley is the ministry leader for various married and single adults at McGregor Baptist Church in beautiful Fort Myers, Florida. He is a husband, father, and author of the "His Power" teaching series, which includes best practices and biblically practical advice related to individual responsibility in one's faith.
Dr. Mark Hitchcock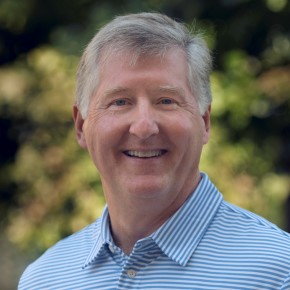 Dr. Mark Hitchcock
Mark Hitchcock has authored over 30 books related to Bible prophecy. He has earned ThM and PhD degrees from Dallas Theological Seminary and is an associate professor there. He lives in Edmond, Oklahoma with his wife Cheryl and serves as Senior Pastor of Faith Bible Church. He and his wife have two married sons and three grandchildren.