May 11, 2020
Good Work with Dave Hataj
Pastor Dave Hataj teaches us how to cultivate true inner goodness, meaning, and mission at work—no matter what you do. Your workplace can and should be a place of significance! His new book: Good Work: How Blue Collar Business Can Change Lives, Communities, and the World.
Plus, during the 8 am hour, Open Line's Dr. Michael Rydelnik joins us for more Bible Q&A on Mondays with Michael!
IN THIS EPISODE
Dave Hataj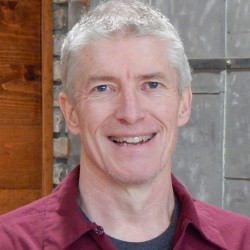 Dave Hataj
Dave Hataj is the second-generation president and owner of Edgerton Gear, Inc., a Wisconsin-based custom gear manufacturer. As a journeyman machinist by age twenty-one, he then earned a Bachelor's Degree from the University of California-Irvine. He completed his Master's Degree from Regent College in Vancouver, BC. His graduate work focused on Systems Theory in a Family Business context. In 2014 he earned a Doctorate of Transformational Leadership from Bakke Graduate University, developing a curriculum called Craftsman with Character. The course introduces high school students to the trades and manufacturing as an excellent career path, while developing character and soft skills.
Dr. Michael Rydelnik
Dr. Michael Rydelnik
Dr. Rydelnik is professor of Jewish Studies at Moody Bible Institute and the Bible teacher on Moody Radio's Open Line answering listener Bible questions (Saturday mornings 10–Noon ET). The son of Holocaust survivors, he was raised in an observant Jewish home in Brooklyn, N.Y., and became a follower of Jesus the Messiah during his high school years. He's the author of several books, and co-editor of The Moody Bible Commentary.