May 08, 2020
Corona Virus Confusion / New Normal
John Koessler, author and retired Moody Bible Institute professor, joined us to help us navigate today in a God-honoring way, based on his book—Practicing the Present: The Neglected Art of Living in the Now.
Plus, Focus on the Family's Greg Smalley helped us with protecting your marriage as we transition into our "new normal."
IN THIS EPISODE
Dr. John Koessler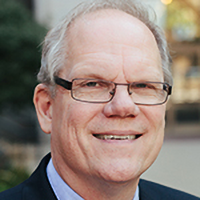 Dr. John Koessler
Dr. John Koessler is faculty emeritus of pastoral studies at Moody Bible Institute in Chicago, where he served as professor of applied theology and church ministry for 25 years. He is the author of several books, including All Together Different (with J. Brian Tucker), The Surprising Grace of Disappointment, A Stranger in the House of God, and True Discipleship: The Art of Following Jesus. He is a contributing author to the Moody Bible Commentary and also serves as a contributing editor for Moody Bible Institute's publication Today in the Word, where you can read his monthly "Theology Matters" column. He and his wife, Jane, have two sons.
Dr. Greg Smalley
Dr. Greg Smalley
Dr. Greg Smalley serves as the vice president of Marriage and Family Formation at Focus on the Family. In this role, he develops and oversees initiatives that prepare individuals for marriage, strengthen and nurture existing marriages and help couples in marital crises.