May 04, 2020
Character Matters with Aaron Menikoff
Life has been crazy in this season of COVID-19, hasn't it? Have you been stretched spiritually? Has your character been tested? What's God doing in your life when it comes to developing the fruit of the spirit?
"But the fruit of the Spirit is love, joy, peace, patience, kindness, goodness, faithfulness, gentleness, self-control; against such things, there is no law" (Galatians 5:22-23).
Pastor Aaron Menikoff joins us to talk about how important this is for all Christians.. but especially pastors. His new book is Character Matters: Shepherding in the Fruit of the Spirit.
Plus, during the 8 am hour, Open Line's Dr. Michael Rydelnik joins us for more Bible Q&A on Mondays with Michael!
IN THIS EPISODE
Dr. Aaron Menikoff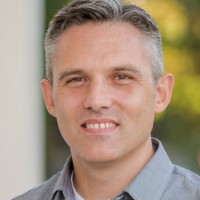 Dr. Aaron Menikoff
Dr. Menikoff is the Senior Pastor of Mount Vernon Baptist Church in Atlanta, GA. He earned an M.Div. and a Ph.D. at Southern Seminary where he studied Christian social engagement during the Second Great Awakening. Aaron has a heart for encouraging pastors. He organizes a yearly conference called Feed My Sheep, leads a monthly pastors fellowship in his area, and is Visiting Lecturer in Church History at Reformed Theological Seminary in Atlanta.
Dr. Michael Rydelnik
Dr. Michael Rydelnik
Dr. Rydelnik is professor of Jewish Studies at Moody Bible Institute and the Bible teacher on Moody Radio's Open Line answering listener Bible questions (Saturday mornings 10–Noon ET). The son of Holocaust survivors, he was raised in an observant Jewish home in Brooklyn, N.Y., and became a follower of Jesus the Messiah during his high school years. He's the author of several books, and co-editor of The Moody Bible Commentary.