April 30, 2020
Giving Day / State of the Plate
"I have made you a light for the nations, that you may bring salvation to the ends of the earth" (Acts 13:47b). Together, we can Send the Light!
Moody Giving Day is a day of celebration, giving thanks to God for His faithfulness and celebrating Moody Bible Institute students who are committed to follow Christ wherever He leads. Your giving today makes a substantial difference in the lives of Moody students and has an ongoing kingdom impact as they graduate and begin their ministries!
Your gift goes toward providing tuition for students who are training for ministry around the world. Every gift (whether $5, $50, or $500) helps reach our goal of $400,000!
Join the conversation: call in or text us at 1-888-777-6810.
IN THIS EPISODE
Dr. Mark Jobe
Dr. Mark Jobe
Dr. Mark Jobe is Moody Bible Institute's 10th president. For over 30 years, Dr. Jobe has served as the lead and founding pastor of New Life Community Church in Chicago. He is also the founder of New Life Centers, an organization focused on helping youth in underserved areas of Chicago. He is the author of Unstuck: Out of Your Cave and Into Your Call (Moody Publishers) and the host of Bold Steps, a program heard on Moody Radio. He holds a master's degree from Moody Theological Seminary and a doctorate from Bakke Graduate University.
Brian Kluth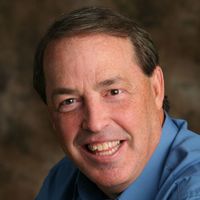 Brian Kluth
Pastor Brian Kluth is a Christian speaker and writer on generosity, God's provisions, and legacy living. His books and materials have over 650,000 copies in print and have been translated into over 40 languages. In 2009, he was called and commissioned by his church to become a Generosity Minister-at-Large to the world. His wife Sandi passed away after an 8-year cancer journey. He remarried a Christian woman whose spouse also had passed away. They make their home in Denver and have four young adult children.