April 29, 2020
Relationship Wednesday / Waiting
So.. I destroyed my marriage. Is there hope for me? Can I win my spouse back? We'll be talking about that plus take your questions about relationships with Dr. David Clarke!
And, we're all waiting. For the self-quarantine to be over. To get back to work. To go out to eat. Visit the beach. Etc. Etc. Etc. As one author puts it "waiting on God seems to take 5 minutes more than we have." Waiting for God to act, prayers to be answered, situations to change, victories to come can be so challenging. Jeff Goins joins us to talk about The In-Between: Embracing the Tension Between Now and the Next Big Thing.
Join the conversation: call in or text us at 1-888-777-6810.
IN THIS EPISODE
Dr. David E. Clarke
Dr. David E. Clarke
Dr. David Clarke is a Christian psychologist, speaker, and the author of a dozen books, including Honey, We Need to Talk and Men Are Clams, Women Are Crowbars. A graduate of Dallas Theological Seminary, Western Conservative Baptist Seminary, and Point Loma College, he has been in full-time private practice for over 30 years. He lives in Tampa, Florida.
Jeff Goins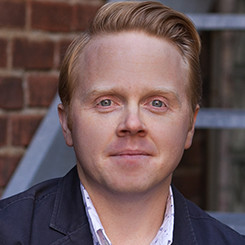 Jeff Goins
Jeff Goins is a writer who helps other writers and creative individuals find their passion and share it with the world. He does this through his blog, books, speeches, and online courses he teaches.