April 22, 2020
Dealing with Loss During COVID-19
There are so many people dealing with loss during the COVID-19 pandemic.
The loss of life.
The loss of jobs.
The loss of normal schedules and routines.
There needs to be a conversation about how to process all of this.
Bible teacher Kim Erickson joins us for a very real, honest, and hope-filled conversation this morning.
And, it's Relationship Wednesday with Dr. David Clarke! He'll take your calls during the 7 am hour.
IN THIS EPISODE
Kim Erickson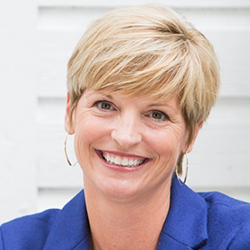 Kim Erickson
Kim Erickson began following Christ after the death of her three-year-old son from strep throat in 2008. Her growing relationship with the Lord and her Bible saved her from the pit of grieving the loss of a child. During this time, she also developed a deep, abiding love for the Word of God. Kim's love of Scripture led her to develop a website and teaching blog to help other women fall in love with the Word of God. She is an attorney who practiced business litigation for thirteen years before becoming a law professor. She earned her bachelor's degree in elementary education, and has returned to her passion for teaching. Kim lives in Florida with her husband and son.
Dr. David E. Clarke
Dr. David E. Clarke
Dr. David Clarke is a Christian psychologist, speaker, and the author of a dozen books, including Honey, We Need to Talk and Men Are Clams, Women Are Crowbars. A graduate of Dallas Theological Seminary, Western Conservative Baptist Seminary, and Point Loma College, he has been in full-time private practice for over 30 years. He lives in Tampa, Florida.