April 21, 2020
The COVID-19 Harvest with NEED HIM's Pete Miller
This COVID-19 challenge could be the biggest opportunity we have to share Christ in our lifetime.
Times like these do try our souls.
They also call believers to share Christ with urgency.
One of the effects of this moment is that unchurched people are more receptive to the gospel.
Have you been wondering what God has been doing in light of all of this… on a global scale?
Pete Miller is the President and CEO of Need Him Global and he joined us to talk about that.
Resource: NeedHim.org
IN THIS EPISODE
Need Him Global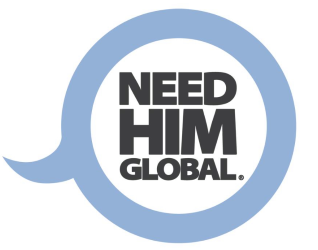 Need Him Global
Need Him Global began in 1996 as a partnership between several evangelical organizations to create a safe place for people to talk about what it means to know Jesus Christ. These organizations included Billy Graham Evangelistic Association, Campus Crusade for Christ, Moody Broadcasting, Ron Hutchcraft Ministries, and Luis Palau Evangelical Association.
From day one our goal has been to use media and technology to communicate the Gospel and encourage conversation about what it means to have a personal relationship with Jesus Christ. The ministry now uses a diverse set of advertising and social media tools to to reach as many as possible. Through online chat, text messaging and phone calls we have real authentic conversations with thousands of people each day about how a relationship with Jesus changes everything.