April 14, 2020
Helping People in the Name of Jesus
The stories of people helping people during the current crisis are inspiring, aren't they? Christian ministries are having a major impact. Just one example: The Salvation Army. They "mobilized" quickly and are helping folks with all kinds of needs. Captain Andy Miller from the Tampa Salvation Army joins us to share some highlights and how YOU can help and get help too.
The Tampa Salvation Army is running its regular food pantry operations and weekly drive-through food distributions during the month of April in Clearwater. It is also assisting people with rent, mortgage, utility assistance, family shelters, and emergency shelters. To donate to the Salvation Army's efforts, visit SalvationArmyFlorida.org. The organization could also use donations of nonperishable food items. The best way for drop off is to go to SalvationArmyFlorida.org/locations to find the nearest Salvation Army unit. There is information about volunteer opportunities that may be available.
IN THIS EPISODE
Captain Andy Miller III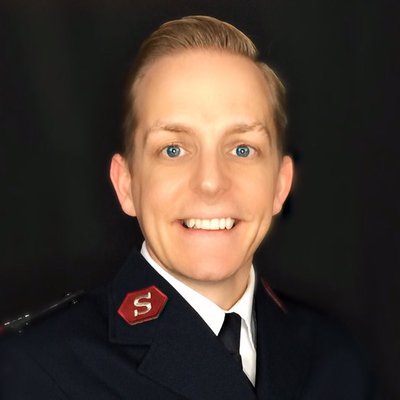 Captain Andy Miller III
Andy Miller is a sixth-generation Salvation Army officer who loves Jesus, his family, and the opportunity to serve God through The Salvation Army. He and his wife, Captain Abby Miller, have been officers since 2007. Andy is Area Commander of The Salvation Army - Tampa.