April 07, 2020
Unemployment Encouragement with Vickie Martin
Christian HELP's Vickie Martin joins us to discuss jobs, retooling for new work, how to spend this downtime to get skills, and more.
Plus: The bad guys are out there. The spread of the coronavirus has created a new crop of hackers—targeting people who are awaiting their stimulus check, who are working from home, and who are just trying to stay healthy. We need to be on guard against all kind of scams and misinformation found online, in our email inbox, and even in our text messages. How can you avoid being a victim? Our good friend Bryan Oglesby from the Better Business Bureau joins us with some tips.
---
Look to Moody Radio for daily encouragement during the coronavirus crisis.
---
IN THIS EPISODE
Vickie Martin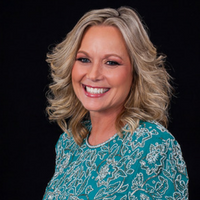 Vickie Martin
Executive Director, Christian HELP Foundation, Inc. - a faith-based, free employment source in Central Florida.
Bryan Oglesby
Bryan Oglesby
Director of Public Relations and Outreach for Better Business Bureau serving West Florida, promotes BBB's message of marketplace ethics through public speaking engagements, presentations, media relations, press releases, web content and other written materials.