April 06, 2020
The Accidental Homeschooler / Mondays with Michael
Moms and Dads: We're all homeschooling now! A great label for this is: "The Accidental Homeschooler." The Texas Home School Coalition and Sam Sorbo—an accomplished actress, author, homeschool mom, and advocate—have partnered together to help provide families immediate, easy-to-use resources in response to the coronavirus pandemic. She also has many practical tips for families who now find themselves homeschooling their children.
Plus, Open Line's Dr. Michael Rydelnik joins us for more Bible Q&A on Mondays with Michael.
---
Look to Moody Radio for daily encouragement during the coronavirus crisis.
---
IN THIS EPISODE
Sam Sorbo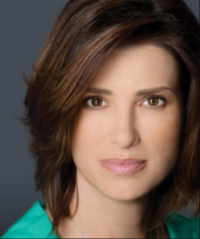 Sam Sorbo
Sam Sorbo holds many titles including filmmaker, radio host, actress, international model, author, wife, mother, home school advocate, and education activist.
Dr. Michael Rydelnik
Dr. Michael Rydelnik
Dr. Rydelnik is professor of Jewish Studies at Moody Bible Institute and the Bible teacher on Moody Radio's Open Line answering listener Bible questions (Saturday mornings 10–Noon ET). The son of Holocaust survivors, he was raised in an observant Jewish home in Brooklyn, N.Y., and became a follower of Jesus the Messiah during his high school years. He's the author of several books, and co-editor of The Moody Bible Commentary.