March 28, 2020
Kurt and Kate Weekend
How are you "attending church" right now? Is your church online? Yvonne Carlson joined us earlier this week to give us her take and tips on this. She's the Director of Digital Strategy and User Experience for Moody Radio, and part of a network of online church planters.
Here's a list of church resources from Yvonne Carlson:
1. Barna's free Crisis Toolkit for Churches
2. Our friends at Indigitous.org are putting on a series of MUCH NEEDED Webinars to help all of us during COVID-19 answer questions like: How do we reach people online? How do we disciple people online? How do we do Church online?
3. Here's a list of online churches for inspiration!
4. Don't forget to consider streaming licenses as well if your church is using music online. One License is offering theirs for free through April 15.
5. A primer on how to setup live streaming from Indigitous.org.
6. A primer from Life.Church on how to set up an online church.
Plus, "Could the whole message of biblical redemption be criminalized in Canada?" Janet Parshall, host of In The Market, answers that question in this week's commentary.
---
Look to Moody Radio for daily encouragement during the coronavirus crisis.
---
IN THIS EPISODE
Yvonne Carlson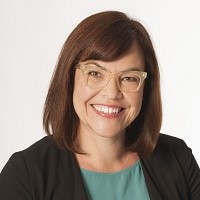 Yvonne Carlson
Yvonne serves on the Moody Radio leadership team as Director of Digital Strategy and User Experience. She has held leadership positions in multiple industries: advertising, digital media, higher education, and global manufacturing. She is a member of the Institute of Electrical and Electronics Engineers, and serves on the National Religious Broadcasters Internet Committee. She holds a bachelor's degree in Psychology from Colorado Christian University and completed graduate work in Information Communications Technology at the University of Denver. She was the Director of Special Projects for First Baptist in Dallas, Texas, overseeing technology, broadcasting, and media projects; and was the Director of Media at The Moody Church in Chicago. Yvonne is married to Steve, a pastor, and has two children.
Janet Parshall
Janet Parshall
Janet Parshall has been broadcasting from the nation's capital for over two decades. Her passion is to "equip the saints" through intelligent conversation based on biblical truth. When she is not behind her microphone, Janet is speaking across the country on issues impacting Christians. She has authored several books, including her latest, Buyer Beware: Finding Truth in the Marketplace of Ideas. Parshall and her husband, Craig, live in Virginia, and have four children and six grandchildren. Listen to In The Market with Janet Parshall weekdays from 5-7 pm ET.