March 25, 2020
Quarantined Together: Can Your Marriage Take It? / Working From Home
It's Relationship Wednesday with Dr. David Clarke! With everyone sheltering in place, it's a good time to work on your communication. Overnight, we've gone from a country filled with people on the move to a people told to stay at home. Truth is—many of us aren't prepared for this uncharted territory.
Self-Isolating means working remotely for many of us. Are you working from home right now? What do you do? How's it going so far? Harder than you thought? Is it easier? Best thing about it? Worst? Tips on how to do it successfully?
Join the conversation: call in or text us at 1-888-777-6810.
---
Look to Moody Radio for daily encouragement during the coronavirus crisis.
IN THIS EPISODE
Dr. David E. Clarke
Dr. David E. Clarke
Dr. David Clarke is a Christian psychologist, speaker, and the author of a dozen books, including Honey, We Need to Talk and My Spouse Wants Out. A graduate of Dallas Theological Seminary, Western Conservative Baptist Seminary, and Point Loma College, he has been in full-time private practice for over 30 years. He lives in Tampa, Florida.
Dr. Paul White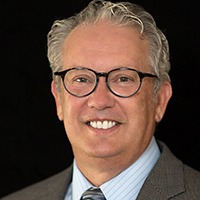 Dr. Paul White
Dr. Paul White is a psychologist, author, speaker and consultant who, for over two decades, has helped countless businesses and organizations make work relationships work. Co-author of The 5 Languages of Appreciation in the Workplace (written with #1 New York Times bestselling author Dr. Gary Chapman), he has given lectures around the world.