March 12, 2020
Evangelism / Ray Comfort
Is the gospel of Jesus Christ the "great omission" in preaching today? What about in the way we share it as believers? Are we leaving something out? If so... what?
Evangelist Ray Comfort joins us in the 8 am hour to share some powerful thoughts too.
Blog post and video from Ray: One Good Thing God's Doing Through the Coronavirus
IN THIS EPISODE
Ray Comfort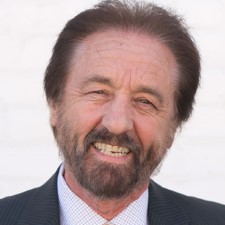 Ray Comfort
Ray is a New-Zealand-born Christian minister. He is the founder and CEO of Living Waters and a bestselling author of more than ninety books. He is also the producer of award-winning movies that have been viewed by millions.