March 10, 2020
The Value of Wrinkles
That Wasn't A White Hair, Was It?
We're so afraid of aging that we begin to devalue ourselves and others with each passing year. The phrase "30 years old" incites panic. Seniors live in separate communities and barely interact with young people, while middle-aged people spend millions each year on anti-aging products. But what if we have it all wrong? Isabel Tom will be with us. She grew up living with grandparents and has spent over a decade of her career serving older adults.
Book: The Value of Wrinkles: A Young Perspective on How Loving the Old Will Change Your Life
---
Get your tickets now for Open Line LIVE in Tampa on Saturday, April 18 with the "Two Michaels," Dr. Michael Rydelnik and special guest Dr. Michael Vanlaningham:

---
IN THIS EPISODE
Isabel Tom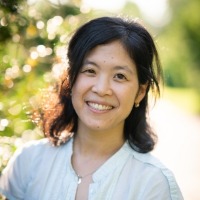 Isabel Tom
Isabel Tom is an author and speaker passionate about serving the older adult population. Between growing up in an intergenerational household and working in the field of aging, Isabel has over 35 years of experience with older adults. Her grandparents, who lived until 98 and 102, had a profound impact on her life. Professionally, she has over 13 years experience working at reputable healthcare organizations. She holds an MPH from the University of Maryland, College-Park. She has been married to her husband, Kevin, for ten years and they have three little ones who keep life fun.