January 29, 2020
Relationship Wednesday / Estate Planning Seminars
A listener asks, "Would you consider talking about the ending of relationships on your show? I was in a month-long relationship and sadly..it ended. Neither of us did anything wrong it was more of just bad timing to have the relationship with school and work going on, but it still hurts even if it was short."
Plus, Moody Bible Institute's Steve Kile and the Barnabas Foundation's Steven J. Baker, J.D. share a preview of the upcoming Moody Estate Planning Seminars coming to Naples, Sarasota, Lakeland, and Tampa.
IN THIS EPISODE
Steven Kile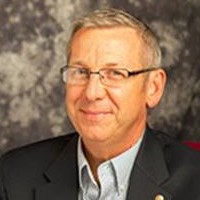 Steven Kile
Steve is a Stewardship Representative for Moody Bible Institute in Florida. Steve earned a BS from the business school at Florida State University. Prior to salvation, he worked in the hospitality industry. At the age of 39, Steve met the Lord. Through Moody Radio he was encouraged and discipled. He then dedicated himself vocationally to Moody in 1995, a ministry that produces results for God's Kingdom. Knowing Moody alumni who have ministered in Muslim countries encourages Steve to continue this work through Stewardship. He and his wife, Kelly, reside in Punta Gorda, Florida.
Steve Baker
Steve Baker
Senior Estate Planner, Barnabas Foundation