January 22, 2020
Relationship Wednesday / Estate Planning Seminars
Relationships can be messy… but do you agree it's a mess worth making? How has God used a difficult relationship to draw you closer to Him? To deepen your faith? It's Relationship Wednesday with Dr. David Clarke!
Plus, Steve Kile shares a preview of the upcoming Moody Estate Planning Seminars coming to Naples, Sarasota, Lakeland, and Tampa.
IN THIS EPISODE
Dr. David E. Clarke
Dr. David E. Clarke
Dr. David Clarke is a Christian psychologist, speaker, and the author of a dozen books, including Honey, We Need to Talk and Men Are Clams, Women Are Crowbars. A graduate of Dallas Theological Seminary, Western Conservative Baptist Seminary, and Point Loma College, he has been in full-time private practice for over 30 years. He lives in Tampa, Florida.
Steven Kile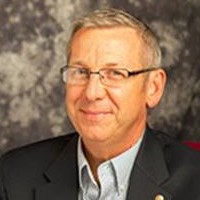 Steven Kile
Steve is a Stewardship Representative for Moody Bible Institute in Florida. Steve earned a BS from the business school at Florida State University. Prior to salvation, he worked in the hospitality industry. At the age of 39, Steve met the Lord. Through Moody Radio he was encouraged and discipled. He then dedicated himself vocationally to Moody in 1995, a ministry that produces results for God's Kingdom. Knowing Moody alumni who have ministered in Muslim countries encourages Steve to continue this work through Stewardship. He and his wife, Kelly, reside in Punta Gorda, Florida.