January 21, 2020
The Heart of the Preacher
"Watch over your heart with all diligence, For from it flow the springs of life." (Proverbs 4:23)
You can teach the craft, but you must first form the heart.
Preaching involves more than the steps from a text to a sermon, because every time a preacher stands up to preach, their character shines through—for better or for worse.
Dr. Rick Reed joins us to talk about the personal heart preparation required before any preacher is ready to preach.
Resource: The Heart of the Preacher: Preparing Your Soul to Proclaim the Word
IN THIS EPISODE
Dr. Rick Reed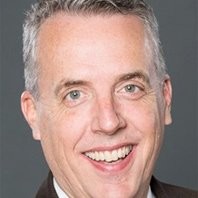 Dr. Rick Reed
Dr. Rick Reed joined Heritage College & Seminary on January 1, 2013 as President after serving for fourteen years as Senior Pastor at the Metropolitan Bible Church in Ottawa. At Heritage, Rick teaches in the areas of preaching and pastoral theology. He received his Bachelor of Arts from Biola University, Master of Theology from Dallas Theological Seminary and Doctor of Ministry from Trinity Evangelical Divinity School. Dr. Reed is committed to using Scripture and his ministry experience to glorify God in the training and equipping of men and women for life and ministry. Rick is married to Linda who directs the Heritage Centre for Women in Ministry. The Reeds have three grown children.